All-Natural Bison Treats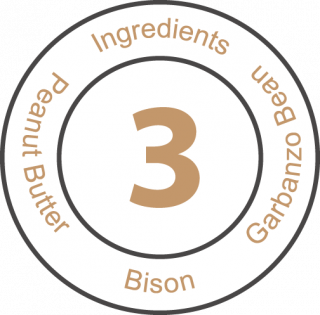 Holistic, Safe & Healthy Dog Treats
Pasture raised Bison is naturally sweeter, leaner, higher in protein and iron, and lower in fat compared to beef.
Canines also love peanut butter. Western Pure only procures fresh kosher certified domestic peanut butter (no added salt, sugar, or hydrogenated oil). The result is an all-natural, gluten, antibiotic and hormone-free high-protein treat.
It's important that your pup is not fed any product which contains the artificial sweetener Xylitol. This sugar substitute is harmful to the liver of canines.
Two Premium treats to select from:
Chemical free Sweet Potato & Pumpkin harvested via sustainable techniques by certified USA growers